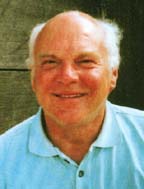 Vice-President – Derek Watmough MBE
With great sadness we report that our Vice President Derek Watmough died peacefully on the night of 30 July 2019.
Derek is a Yorkshireman who studied Classical Languages and later, music at the University of Durham. As a teenager he played violin in the National Youth Orchestra of Great Britain and a European tour with them in 1955 inspired him to travel as often as possible and to speak, however falteringly, a few European languages.
He held teaching posts at the Royal Grammar School in High Wycombe (where he remembers the renowned conductor Richard Hickox as a chubby, rosy-cheeked son of a local vicar), at the Skinners' School in Tunbridge Wells and finally, at Beacon Community College in Crowborough. Since he retired from teaching he has devoted his time to a large number of musical activities.
His first concert as Conductor of the Royal Tunbridge Wells Choral Society in 1973 included Walton's Belshazzar's Feast. Since then he has been conductor of the Mid-Sussex Sinfonia and occasional conductor of the Royal Tunbridge Wells Symphony Orchestra. Derek is also well-known as a pianist with the Sussex Camarata and with the Little London Trio who perform at music venues in Sussex.
For many years he has written reviews for the Kent and Sussex Courier and for the Green Room Music Club and this type of writing is something he particularly enjoys.
He was music director of RTWCS for 30 years and retired in 2004 after conducting a Gala concert celebrating the centenary of the society. We were joined on this occasion by our "twin choir" the Bach Chor of Wiesbaden with whom Derek, by this time a fluent German speaker, had forged strong links. Following his retirement, he was invited to be the society's Vice-President. For many years Derek continued to support the choir by conducting the occasional rehearsal, and by augmenting the tenors
In 1992 Derek was awarded the MBE for services to music.
---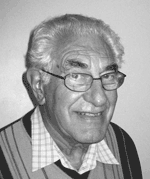 Vice-president – Roy Dunstall
Upon retiring as Chairman, Roy was appointed as Vice-President at the 2014 AGM.
Roy joined the Choir as a bass singer in 1967, and shortly after volunteered to become their society's Treasurer. He held this post for 40 years until 2007 when he became its Chairman, retiring in 2014 – a total of 47 years unstinting service to the society.
When Roy took over responsibility for the books, the society's finances were in a chaotic state, but by his perseverance, hard work, and general good management he was able to bring the society into the 21st Century with with a healthy balance sheet. After taking over as Chairman, he continued his stewardship; steering the committee through some difficult crises, and working to secure valuable sponsorship of Burfields House Wealth Management Ltd. He has presided over some 160 concerts with the Choir.
As Chairman, Roy was admirably supported by his wife Jill who acted as Minutes Secretary, and both continue to sing with choir and take an active interest in the Choir.